Height: 5'6
Hair: Blonde
Eyes: Hazel
Stats: 34-25-32
Shoe: 7.5
Location: Orange County, Ca.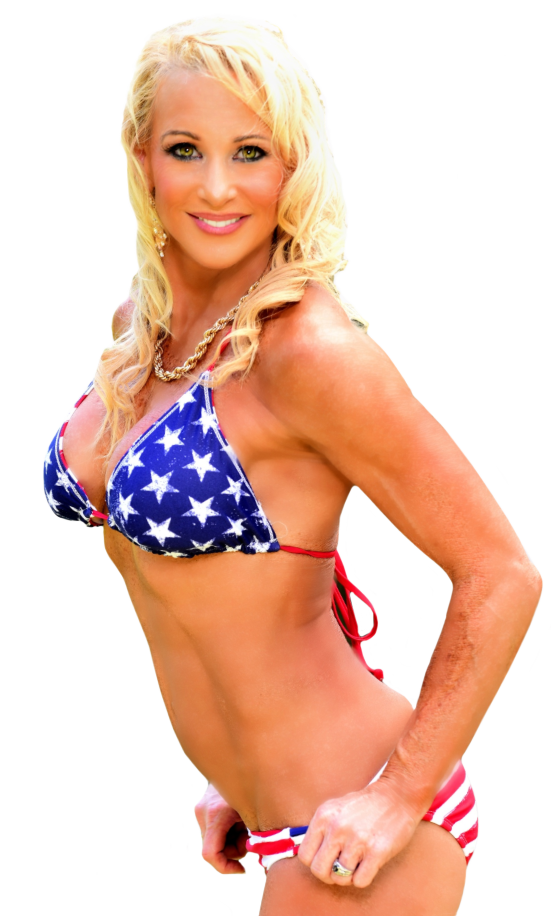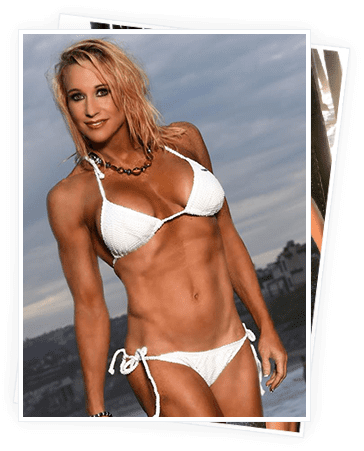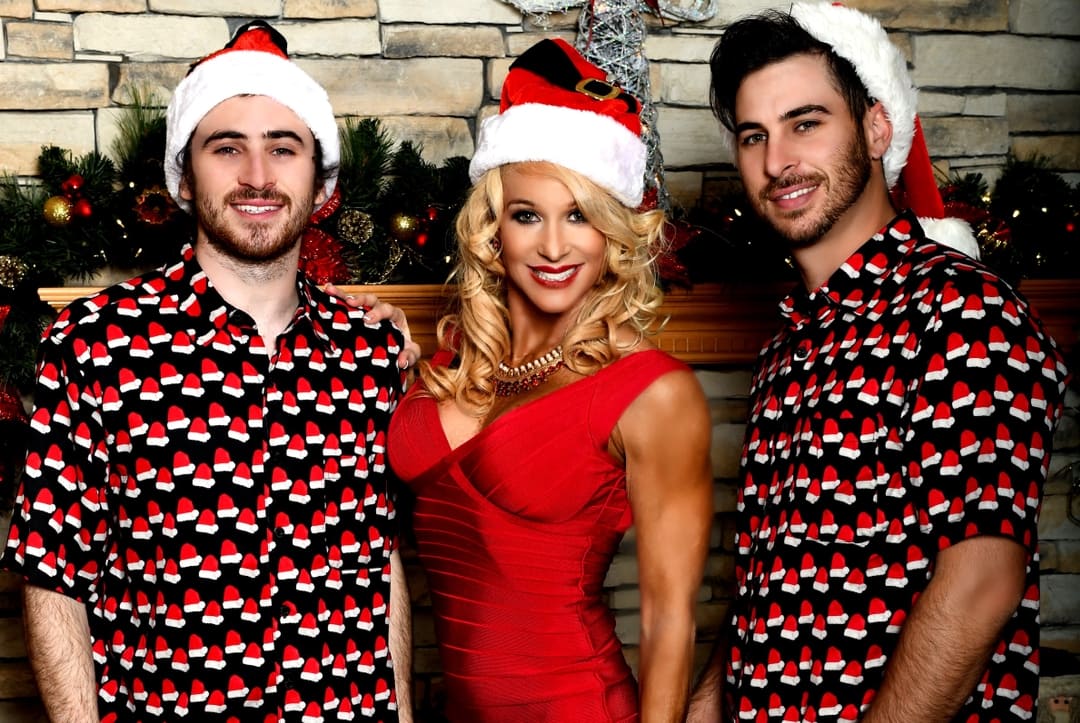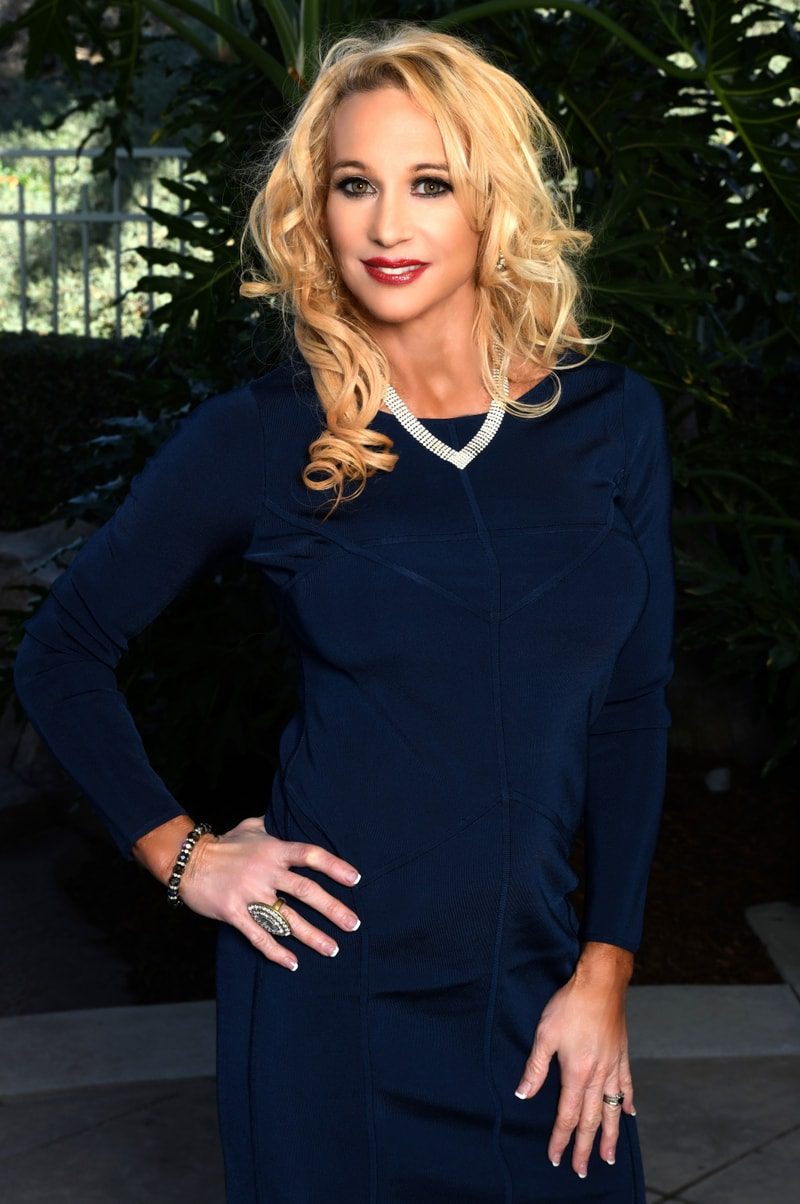 THE BEGINNING
The way my mother tells the story, from the moment I was born in Los Angeles, she knew I was going to be a fierce little competitor.  Put me on the floor with other babies and I could crawl faster, stand up longer and cry louder, alas her dainty little girl was destined to be a "Jock!  By age 4 I was ice skating and skiing; at 7, I was at the YMCA taking gymnastics, my "tomboy years", included football and soccer with my brother.  It didn't matter what the sport was – you would always find me in the middle of it, heading for the lead.
At 15, we moved to Orange County where I was on the USA Jr. Elite National Gymnastics Team,  training 4 to 6 hours a day for the ultimate goal of competing at the 1980 Olympics.
BROKEN DREAMS
Unfortunately, President Jimmy Carter boycotted the USA team from participating in the Olympics that year.  Disappointed but undaunted, I moved forward and that very same year, I was thrilled to receive athletic scholarships to numerous colleges around the country.  I opted to attend UCLA for their great gymnastics team and coaches. Nicknamed "Tiger Geiger" by my teammates, I was enjoying gymnastics and everything associated with college life. By my senior year, I had grown 7 inches and blew my knee out while competing.
MARRIAGE AND KIDS
I transferred to SDSU in San Diego to pursue a Business Degree in Marketing where, at age 19, I fell madly in love with my boyfriend, KR, and we've been together ever since!
After graduating college I started my career in the Mortgage Banking Industry while KR headed back East to attend Aviation Officers and Naval Jet Flight Training Schools. After KR graduated he was assigned to fly jets in San Diego. He looked so great in that uniform, I wasn't about to let him get away!  We were married in July 1988 and over the next 3 ½ years I gave birth to our 3 sons. (We just celebrated our 20th Wedding Anniversary – still madly in love and going strong!)
In the early 90's pursuing my version of the American Dream, I decided to stop working for others and started my own company in the Mortgage Industry.
TIGER GEIGER'S COMEBACK
Then, in 1994, at age 32, I attended a gymnastics reunion where my old teammates dared "Tiger Geiger" to compete in an upcoming fitness show.  Would I do it?  Could I do it? Here I was in my 30's with 3 small babies at home (when most people set aside the dreams of their youth to follow more traditional roles).  I have to admit, after giving birth to 3 babies, virtually one right after the other; I was a little out of shape.  This challenge would give me the opportunity to get back in shape and compete again, which I greatly missed.  So, parroting a great line from an old war movie I said, "Damn the torpedoes, full steam ahead!"  I knew I would have to rely on the talent and knowledge I had gained from my previous 14 years of intense gymnastics training and nutritional practices if I was going to be ready to compete in a fitness show.  I thought, it really couldn't be that different from all the other competitions I participated in – Oh Boy was I wrong!
A LESSON WELL LEARNED
I will never forget that first show – What a humbling experience! The Galaxy Fitness Show was held in Florida, January 1995.  I arrived at the show thinking I was prepared and ready to win.  As soon as I walked through the door, I knew I was in trouble.  Although it was the middle of winter, beautiful women with impeccable make-up and great tans, were wearing custom bathing suits that highlighted every curve of their body and extremely high heals that accentuated and elongated their legs providing each woman with a leaner, toned on-stage presentation.  I stood beside them, white as a ghost (Tanning products – Never heard of them!)  At 5'6 in flat shoes with my hair in a ponytail and absolutely no make-up on, I must have looked like a little girl.  Adding insult to injury, I was wearing my favorite bathing suit, one that made me look really HOT – or so I thought!  Yikes, I just had a crash course in "Preparation PLUS Presentation make a Lasting Impression on Stage" A Lesson WELL Learned!
TO THE PRESENT
Fast forward 16 years.  As of today I have competed in 85 fitness and figure shows worldwide under 14 different affiliations and the majority of my National and International Titles were won in my 40's!  In November 2005, at age 43, I was the oldest woman to ever win the Fitness America Pageant. Another fitness affiliation I participate in,   Ms Fitness recommended me to the producers of an ABC reality TV show called "Wife Swap" I found this experience to be extremely rewarding.  Through the implementation of health, fitness and nutritional programs, combined with positive attitude and mental toughness I was able to help transform an entire family's lifestyle.  Since the show first aired and even today as it is seen in reruns around the world, I continue to receive letters from viewers asking for advice and assistance in creating a healthier lifestyle for their families.
Throughout my experiences I've learned that "you're never too old AND it's never too late to achieve the Ultimate Fit Life!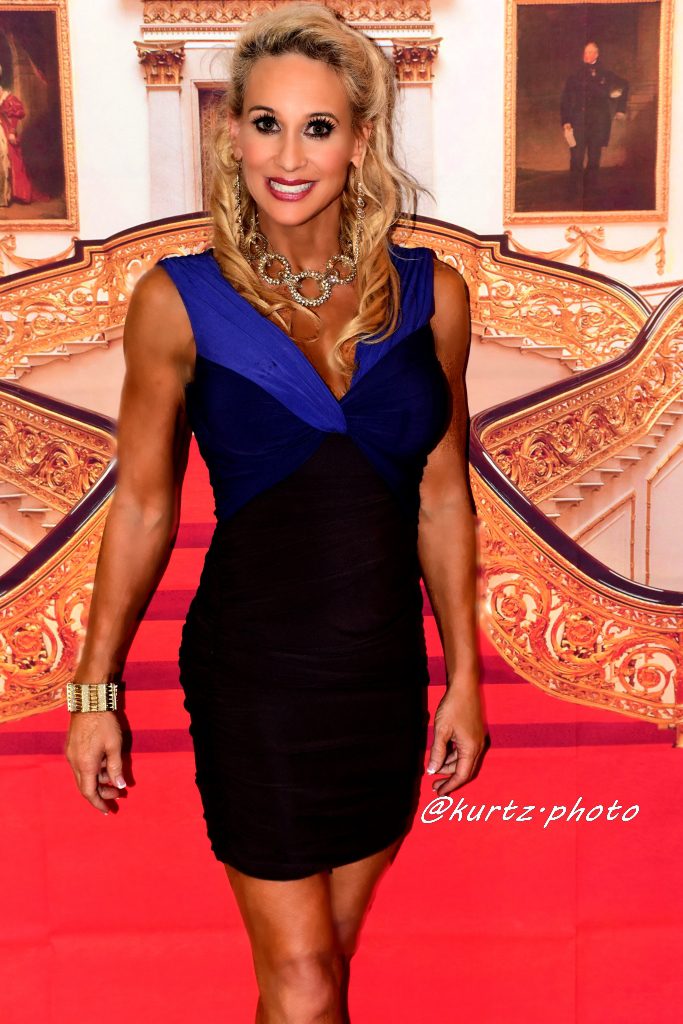 EDUCATION LEVEL / ACADEMIC ACHIEVMENTS
Graduated from Mission Viejo High School top 10 in my class. GPA 3.76. I was awarded an athletic scholarship to UCLA for gymnastics. I then transferred to SDSU to pursue my Business Marketing degree. I received a Bachelor of Science Degree, Business Administration Marketing.
MORTGAGE AND FITNESS
I have owned my own Mortgage Banking Corporation since 1991. I hold a California Real Estate License and a NMLS Morgage banking lic.ense. I am a Loan officer and processing consultant.
I have finished and received my personal training certification: FITA Fitness, INC. 500 hours of Fitness Certifications: personal Training, Nutrition, Anatomy and Physiology and Practical Application Academy.
American College of Sports Medicine Certified Personal training program.
Website: www.FITAfitness.com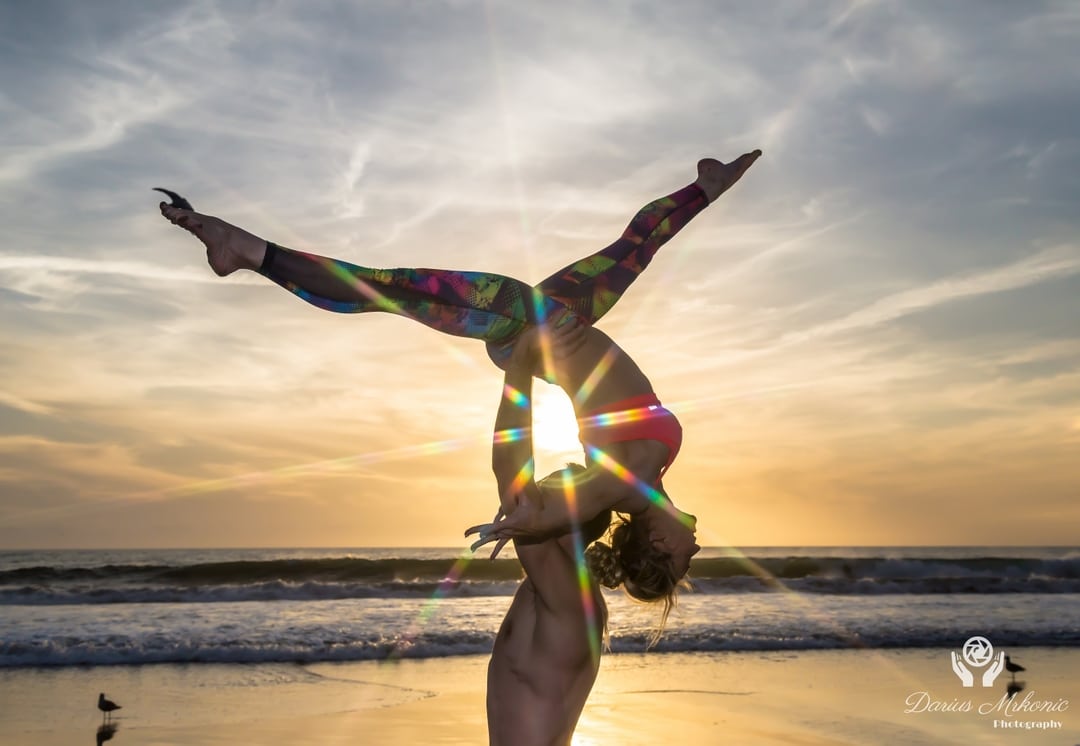 YEARS IN TRAINING
All my life in sports.
YEARS COMPETING
1995 to Current:
85 fitness shows and figure shows.
Competitions and Guest appearances.
WHY DID I START TRAINING
I have been a competitive athlete all my life. It is a way of life, a life style for my entire family. I am a role model for my children. Stay active and stay healthy, no matter what age you are. I motivate and encourage people that I come in contact with about the importance of being healthy and fit in body, mind and spirit!!!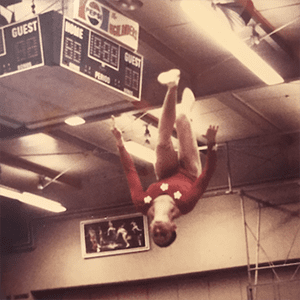 National ranked gymnast
1976 to 1979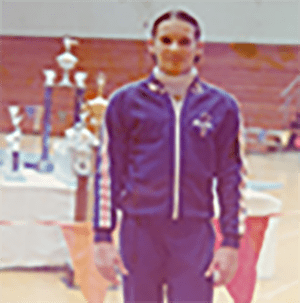 California state gymnastics
champion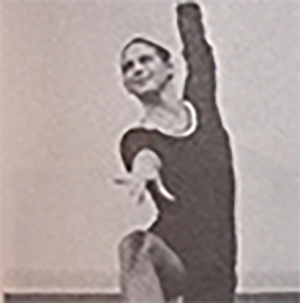 USA Gymnastics Jr. Elite Nat. Team
Member. (Till 1979)
USA Gymnastics Jr. Elite Nat. Team
Member. (Till 1979)
2nd Place Jr. Elite USA Gymnastics Nationals.
USA Gymnastics Jr. Elite national Team member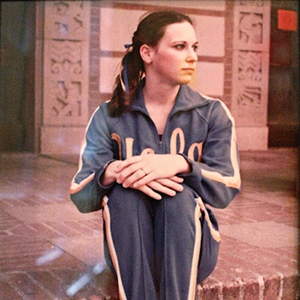 1980 to 1985 Gymnastics athletic
scholarship to UCLA  and
San Diego State University.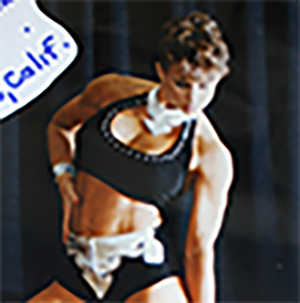 1st place Ms. Fitness California
1st place Ms. Fitness Pacific Coast
1st place Ms. Fitness West Coast
1st place Ms. Fitness Grand Prix
Ms. Galaxy Obstacle Course competition
(96, 97 & 98)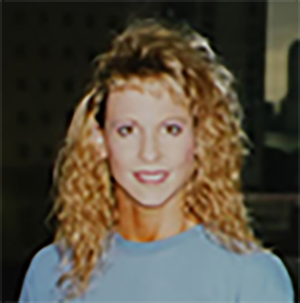 ESPN 11 Fitness America Series (96, 97, 98, 00 and 02)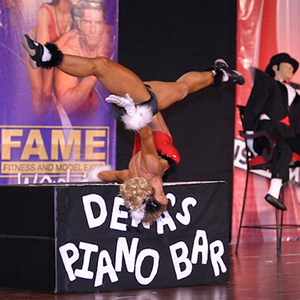 Fitness America Pageants
(96, 97, 98, 99, 00, 02, 04, 05)
Ms. Fitness USA Finals
(96, 98, 03, 04, 05, 07, 08)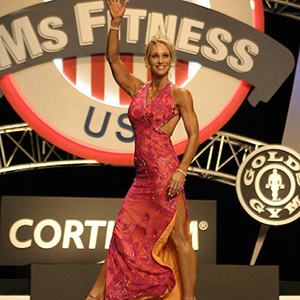 8th Place Ms. Fitness USA Finals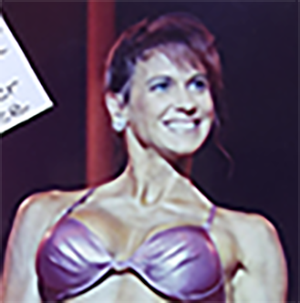 2nd place Ms. Fitness National
6th place NPC Fitness USA
4th place NPC Fitness Nationals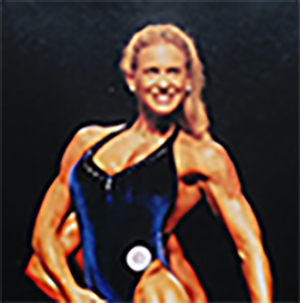 3rd place Natural Olympia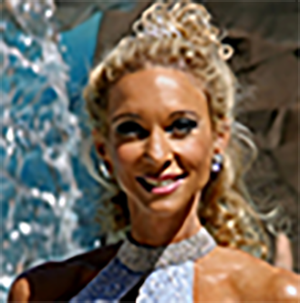 1st place Ms. Fitness Universe
1st place Ms. Fitness San Diego
6th place Ms. Fitness USA Finals
11th place Ms. Fitness World Championships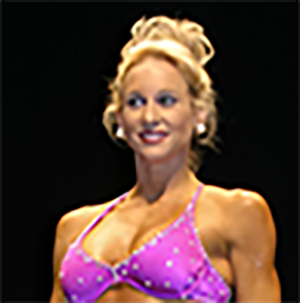 1st Place Ms. Figure at World Cup in Australia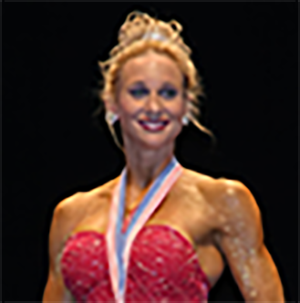 1st Place Natural Fitness Olympia in New Zealand
3rd place Natural Figure Olympia in New Zealand
1st place Ms. Fitness San Diego
11th place Ms. Fitness USA Finals
1st Place Fitness routine round
Ms. Fitness USA
1st place Super Bowl of Figure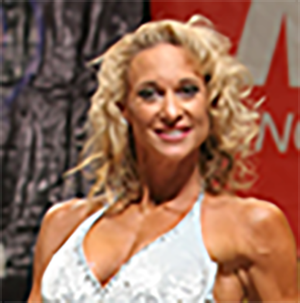 1st Place Natural Fitness Olympia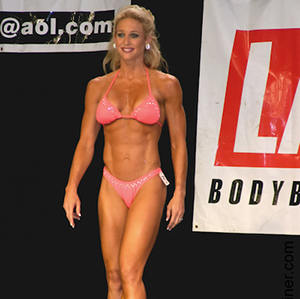 1st place Natural Fitness Universe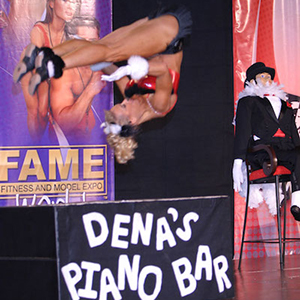 9th place Fitness America Pageant
1st place Ms. Fitness Nevada
14th place Ms. Fitness USA Finals
3rd place Ms. Fitness Universe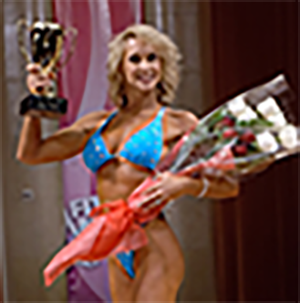 Fitness America Pageant 2005:
1st Place Winner!!!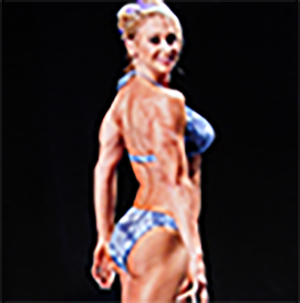 Excalibur NPC open 2005:
3rd Place Open Figure Tall
OCB Pro-Amateur Spring Nationals 2006:
1st place Masters Figure
2nd place open figure
NPC California 2006:
5th place Open Figure – Tall Class
Muscle Beach Classic 2006:
1st place Master's Figure
2nd place Open Figure Muscle
San Diego Natural Classic 2006:
1st place Open Figure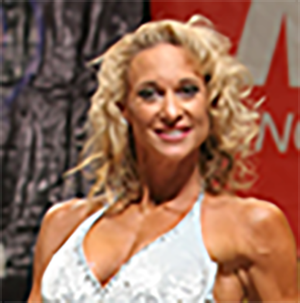 Team USA 2006:
1st place Open Figure /
Guest appearance Paris Fitness
OCB Yorkton Cup 111 Nationals 2006:
3rd place Master's and Open Figure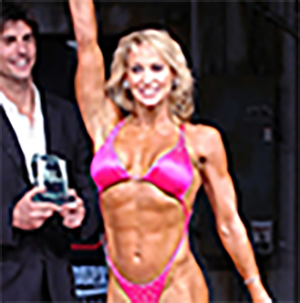 Classic Bikini America 2006:
5th place
Natural Universe 2006:
1st place Master's Figure
2nd place Open Figure Over all
Musclemania 2006:
Opening number, guest appearance /
2nd place figure tall
Natural Universe 2007
1st place over all
Pairs – Fitness / Bodybuilding with
Rado Pagacs
Ironman NPC Fittest Couple 2007
2nd place with pairs fitness partner
Rado Pagacs
Fas Net Barton's Show 2007
1st Place overall figure / guest appearance Pairs Fitness
Muscle Beach Int. Classic Memorial Day 2007
1st place Master's Figure
2nd place Medium Class
Muscle Beach 4th of July 2007
1st Place in Masters Figure / 1
1st Place in Medium Open figure
NPC-NPC Masters Nationals 2007
10th place 45 and over Figure Class
Muscle Beach Classic Labor Day 2007
1st Place Pairs Bodybuilding /
2nd place in Masters and Open Figure
Triple A Aerobics and Fitness Championships
1st place Pairs Fitness
Titas FAME Hollywood Show
Guest appearance in Pairs Fitness /
1st place in Fitness
Team USA 2007
1st place Gold Medal in Fitness
Triple A Aerobics and Fitness Universe
1st place Open Figure
Natural Universe 2007
2nd place Open Figure &
2nd place Open Physique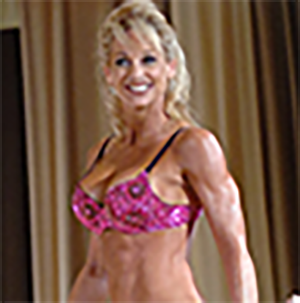 Classic Bikini America 2007
3rd place Open Figure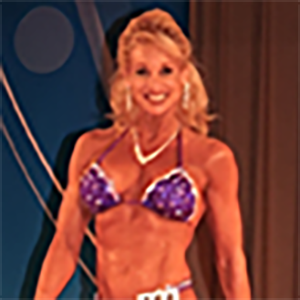 Classic Bikini America 2007:
5th place
LA Fitexpo, Fittest Couple Contest
1st place, cash prize, and interview
Clash of the Female Titan
Overall winner – figure and model
Clark Barton's Fas Net Fitness and Model Show
1st Place overall Fitness winner
FAME World Championships in
Toronto, Canada
4th place in PRO Fitness & PRO Figure
Ms. Fitness USA 2008/9
Finals 12th place Open – Reno, Nevada
Muscle Mania Championship 2008/11
Guest appearance – Open number for Paris fitness routine
Masters Bikini American 2008/11
1st place
INBA/NBA Fitness & Bodybuilding Hall of Fame 2008/11
Inducted to Hall of Fame
INBA Natural Olympia 2008/11
2nd place Figure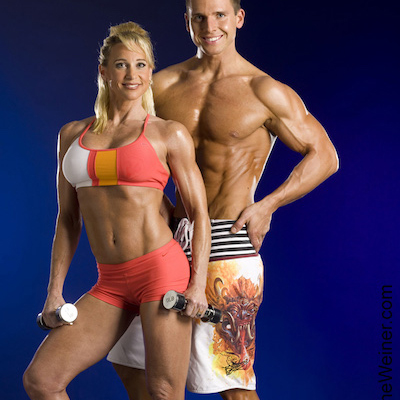 Natural Olympia in
Thessaloniki, Greece
1st place pairs bodybuilding/ fitness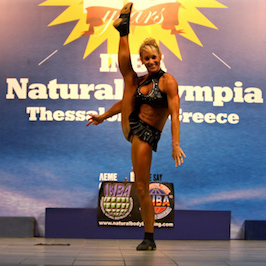 Natural Olympia in
Thessaloniki, Greece
1st place
NPC National Qualifier 2008/10
Guest appearance with Rado – Pairs Fitness
Toronto Canada for Neutron Pro/Am International for
Fitness October
Labor Day Muscle Beach
Classic 2009
1st place pairs fitness with Rado
PRO AM International in
Toronto, Canada
1st place winner!!!
Classic Fitness America
Las Vegas, Nevada
4th place Classic Fitness America
Classic Fitness America
2nd place Masters Figure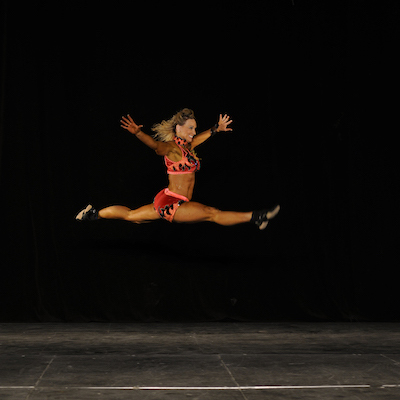 Toronto Canada/
America Nuetron Show
1st place International Fitness
California Classic – Pro- Am Cabaret Theater Arts
Newport Beach, CA
January 19, 2012
Fitness America Guest Appearance
September 30, 2012
Open Swing Championships – Theatrical Cabaret
November 25, 2012
Londance Show Guest Appearance
December 1, 2012
Holiday Classic – Pro-Am Theater Arts
Las Vegas, Nevada
December 7, 2012
Hollywood Dancesport Pro-Am Theater Arts
November 1, 2012
LA Fit Expo Guest Appearance
Fit Girlwear Fashion Show
Los Angeles Convention Center
January 19, 2013
Florida Superstars Dancesport
St. Petersburg, Florida
February 16, 2013
Fitness America Regional Competition – Guest Appearance
Orange County, CA
March 28, 2013
Arnold Classic Ballroom Dancesport Solo Division – 1st Place
Columbus, Ohio
March 2, 2013
Londance presents, "Hollywood Movies" – Guest Appearance
June 1, 2013
Lauren Powers Classic: Bodybuilding, Figure and Bikini Competition – Guest Appearance
Cooks Corner Trabuco Canyon, California
June 15, 2013
Millennium Dancesport Pro-Am Cabaret Theater Arts
Tampa, Florida
June, 2013
Desert Classic Dancesport Pro-Am Theater Arts
Desert Springs, CA
‍June 13, 2013
International Grand Ball: Solo Division
3rd Place
San Francisco, CA
‍July 27, 2013
USDC Dancesport Championships Pro-Am USA Theater Arts – 6th Place
‍‍September 5, 2013
National Triple Aerobic and Fitness Show – Guest Appearance
Knott's Berry Farm, Buena Park, CA
‍‍November 16, 2013
Ohio Star Ball Pro-Am World Champions
1st Place
Columbus, Ohio
November 23, 2013
Orange County Dancesport Challenge Pro-Am Theater Arts
Irvine, CA
‍October 13, 2013
Hollywood Dancesport Halloween Party – Guest Appearance1st Place
October 31, 2013
Londance Presents "Radio City Show" – Guest Appearance
December 6, 2013
Orange County Dancesport Challenge Pro-Am Theater Arts
Burbank, CA
December 1, 2013
Holiday Classic Pro-Am Theater Arts
December 14, 2013
LA Fit Expo – Guest Appearance
Los Angeles Convention Center
‍January 25, 2014
Great Gatsby Birthday Party – Guest Appearance
San Diego, CA
‍January 17, 2014
Londance Presents, "25th Anniversary of Existence"
February 22, 2014
Arnold Classic Ballroom Dancesport – Solo Division
1st Place
Columbus, Ohio
‍March 1, 2014
Londance Presents, "Show Time" – Guest Appearance
Laguna Woods, CA
‍June 1, 2014
PROFESSIONAL DEBUT in Cabaret Theater Arts Ballroom Dancing
July 5, 2014
Manhattan Dancesport Championships Professional Cabaret Theater Arts
6th Place
‍July 5, 2014
Desert Classic Professional Cabaret Theater Arts
1st Place
Indian Wells, CA
‍July 11, 2014
Nevada Ball Dancesport Professional Cabaret Theater Arts
3rd Place
Las Vegas, Nevada
‍August 16, 2014
Orange County Fit Expo – Guest Appearance Received
"Professional Legends in Fitness Achievement Award"
Newport Beach, CA
‍August 23, 2014
Embassy Ballroom Dancesport Championships
Irvine, CA
‍August 29, 2014
USDC World Championships Professional Cabaret Theater Arts
7th Place
Orlando, Florida
‍September 6, 2014
2 Year Anniversary of Competing in Cabaret Theater Arts Ballroom Dancing at Hollywood Dancesport Championships in Professional Cabaret Theater Arts
3rd Place
Los Angeles, CA
November 1, 2014
Lauren Powers Fitness Competition – Guest Appearance
Routine to the song, "Selfie"
Oceanside, CA
‍October 5, 2014
Completed 8 hour certification for teaching LABlast – Louis Van Amstel's version of ballroom dancing with aerobics
Trabuco Canyon, CA
October 12, 2014
Ohio Star Ball Professional Cabaret Theater Arts
Columbus, OH
November 21, 2014
Lauren Powers Fitness, Bikini & Bodybuilding Show / Competition – Guest Appearance
Trabuco Canyon, CA
October 12, 2014
California Star Ball Pro-Am Cabaret Theater Arts
Los Angeles, CA
November 30, 2014
California Star Ball Professional Cabaret Theater Arts
2nd Place
November 28, 2014
Londance Presents RED Theme – Guest Appearance
December 7, 2014
Americas Got Talent, NBC TV Audition – VIP Audition
Los Angeles Convention Center
February 14, 2015
Lauren Powers Fitness and Bikini Competition – Guest Appearance
‍‍April 4, 2015
Americas Got Talent Interviews and Audition in Front of Judges Howie, Howard, Heidi, and Mel B.
Kodak Theater, Hollywood, CA
April 10, 2015
Emerald Ball Professional Cabaret Theater Arts
4th Place
Emerald Ball, LAX
‍May 2, 2015
We were invited 1 of 8 couples representing the Exhibition category of Ballroom Dance from all over the world to compete. This is an invite only for Professional Cabaret Theater Arts – they call it Exhibition category. – We were the new kids on the block but the oldest in age by as many as 30 years older…!!!
Blackpool, England
‍May 28, 2015
Desert Classic Championships – Our one year anniversary competing in Professional Cabaret Theater Arts Ballroom Dancing
1st Place
Palm Desert, CA
‍July 10, 2015
Lauren Powers Fitness Bodybuilding and Bikini Competition – Guest Appearance
Corona, CA
‍July 19, 2015
Nevada Ballroom Championships Professional Cabaret Theater Arts
3rd Place
Las Vegas, Nevada
‍August, 2015
Guest Appearance for a memorial and remembrance of all children lost due to drug overdose and suicide
Orange County, CA
‍August, 2015
USDC – World Championships
10th Place
Orland, Florida
‍September, 2015
Holiday Classic Professional Cabaret Theater Arts Ballroom
Las Vegas, Nevada
‍December, 2015
California Open PRO Cabaret Theater Arts
4th Place
Irvine, CA
‍February 12, 2016
Vegas Open PRO Cabaret Theater Arts
3rd Place
Las Vegas, Nevada
March 4, 2016
Beach Bash Ballroom Dancesport PRO Cabaret Theater Arts
4th Place
San Diego, CA
‍April 9, 2016
Emerald Ball PRO Cabaret Theater Arts
4th Place
Los Angeles, CA
‍‍April 29, 2016
Londance Presents Showcase – Guest Appearance
June 4, 2016
OC Amateur Elite Body Building and Fitness Competition – Guest Appearance
United States Dance World Championship for PRO Cabaret Theater Arts
Finalist
Orlando, Florida
September, 2016
Cancer Black Tie Fundraiser Dance Untied – Guest Appearance
October 2, 2016
Ivan Berkovic and I ended our dance partnership
April 1, 2012 – October 2, 2016
Nathan Brouwer and I started dancing together
January 1, 2017 – Present
Acro Yoga – Guest Appearance
Pasadena, CA
February 10, 2017
Lauren Powers Fitness and Bodybuilding Competition – Guest Appearance
March 25, 2017
Emerald Ball – First competition together with new partner
6th Place
Los Angeles, CA
‍May 6, 2017
Great Gatsby Gala Dancesport PRO Cabaret Theater Arts
2nd Place
June 10, 2017
Desert Classic Ballroom Dancesport PRO Cabaret Theater Arts
1st Place
Palm Springs, CA
July 7, 2017
International Grand Ball PRO Cabaret Theater Arts
1st Place
San Francisco, CA
July 7, 2017
Nevada Ball PRO Cabaret Theater Arts
2nd Place
Las Vegas, Nevada
August 18, 2017
Hollywood Dancesport PRO Cabaret Theater Arts
4th Place
Las Vegas, Nevada
‍November 4, 2017
US Open Swing Championship PRO Showdance
‍5 Place
Burbank, CA
‍November 26, 2017
California Star Ball PRO Cabaret Theater Arts
2nd Place
Los Angeles, CA
‍November 24, 2017
Holiday Classic Dancesport Championship PRO Cabaret Theater Arts
‍2nd Place
‍‍December 9, 2017
Londance Showcase Kurious Circus De Solie Dance Routine – Guest Appearance
January 13, 2018
Emerald Ball – LAX PRO Cabaret Theater Arts
6th Place
May 4, 2018
Great Gatsby PRO Cabaret Theater Arts
3rd Place
June 9, 2018
Desert Classic Ballroom Dancesport PRO Cabaret Theater Arts
1st Place
Palm Desert, CA
July 14, 2018
Can-AM PRO Cabaret Theater Arts
‍4th Place
Toronto, Canada
July 22, 2018
Nevada Open Ballroom Dancesport PRO Cabaret Theater Arts
2nd Place
Las Vegas, Nevada
‍August 18, 2018
USA's at USDC PRO Cabaret Theater Arts
1st Place
Orlando, Florida
‍September 5, 2018
USDC World Championships PRO Cabaret Theater Arts
‍9th Place
Orlando, Florida
‍‍September 8, 2018
Elite Dancesport PRO Showdance
1st Place
Orlando, Florida
‍‍October 13, 2018
Pro Cabaret Theater Arts Ballroom Dance
4th Place
Hollywood, California
‍‍November 3, 2018
Ohio Star Ball Professional Cabaret Theater Arts Ballroom Dancing
6th Place
Columbus, Ohio
‍‍November 16, 2018
California Star Ball – Professional Cabaret Theater Ballroom Dance
2nd Place
Los Angeles, California
‍‍November 23, 2018
US Open Swing Championships – Professional Cabaret
6th Place
Burbank, California
‍‍November 25, 2018
Holiday Dance Classic – Professional Cabaret Theater Arts Ballroom Dance
1st Place
Las Vegas, Nevada
‍‍December 8, 2018
Showcase Guest Appearance for LonDance presents – Professional Acro Dance Routine
January 12, 2019
California Open Dance Sport Championships
3rd Place
Costa Mesa, California
January 15, 2019
Hollywood Dance Sport Championship – Professional Cabaret Theater Arts Ballroom Dance
5th Place
November 2, 2019
Guest Appearance 30th Anniversary Ms. America Pageant and Muscle Mania – Live Show of Professional Cabaret Theater Arts Ballroom Dance Routine
Las Vegas, Nevada
November 23, 2019